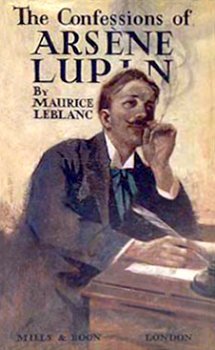 Publication date: 1912
Book Summary
Ten new adventures in the career of this gentleman burglar are recounted in the ten chapters of this book. The titles are: Two hundred thousand francs reward; The wedding ring; The sign of the shadow; The infernal trap; The red silk scar; Shadowed by death; A tragedy in the forest of morgues; Lupin's marriage; The invisible prisoner; Edith Swanneck.
Book Excerpt
"Lupin," I said, "tell me something about yourself."
"Why, what would you have me tell you? Everybody knows my life!" replied Lupin, who lay drowsing on the sofa in my study.
"Nobody knows it!" I protested. "People know from your letters in the newspapers that you were mixed up in this case, that you started that case. But the part which you played in it all, the plain facts of the story, the upshot of the mystery: these are things of which they know nothing."
License: Text from public domain

Free ePUB eBook, this eBook is also available in Kindle and HTML formats.